My beautiful daughter. You will never be forgotten.
For someone so little, you gave me so much.
Though I may never see you playing in our front yard,
everytime I see your sister I will see you too.
Though I've lost you, God has blessed your mother
and I the chance to see you grow through your
Identicle twin sister. I miss you so much with
each passing minute. I know that you are never
far away. For you are always in my heart. Once
I wrote a poem for your mother and now as I
rewrite it as a poem for You, it seems the
perfect words to say. I wrote the original
poem on the 23rd of September, 1999. Who knew
you and your sister would be born five years
later on the same day...
Meet Me In The Stars (2)
As I go to bed at night and end another day.
You are not there, but you're not too far away.
Though my heart may feel so empty, and so lonely deep inside.
As I wipe away the tears, that I am trying to hide.
As your Mom and I close our eyes, and try to sleep.
Inside I begin to weep.
Suddenly I remember, what I once said to your Mommy.
Just meet me in the stars, waiting for you I will be.
When life keeps us apart.
I will forever hold you in my heart.
With every night that cannot be ours.
I can just close my eyes, and just meet you in the stars.
Meet me in the stars, and I'll be waiting there for you.
Where we can be together, just us two.
Just close my eyes and we're together you and me.
I see you there just as pretty as can be.
I just remember these words as I fall asleep.
And once again I begin to weep.
When I'm awake I see the stars, so beautifly arranged.
But you are not there, no hugs for us to exchange.
I am not alone, for I feel your love in my heart.
I just wish that we did not have to be apart.
But as I see the stars in my dreams a shadow begins to appear.
A tear rolls down my face as the image of you becomes so clear.
There is no question that I see you there with me.
Waiting in the stars just as I hoped you'd be.
As you hold out your hand I swear I hear you call me Daddy.
And I call can do is take your hand, and say I miss you Maddie.
I wish I could have seen you grow older so I'd have had the chance.
To gently pull you close, on your wedding day and dance.
Just meet me in the stars, thats where you'll always be.
A special place in the stars, just for you and me.
A poem for Kaitlynn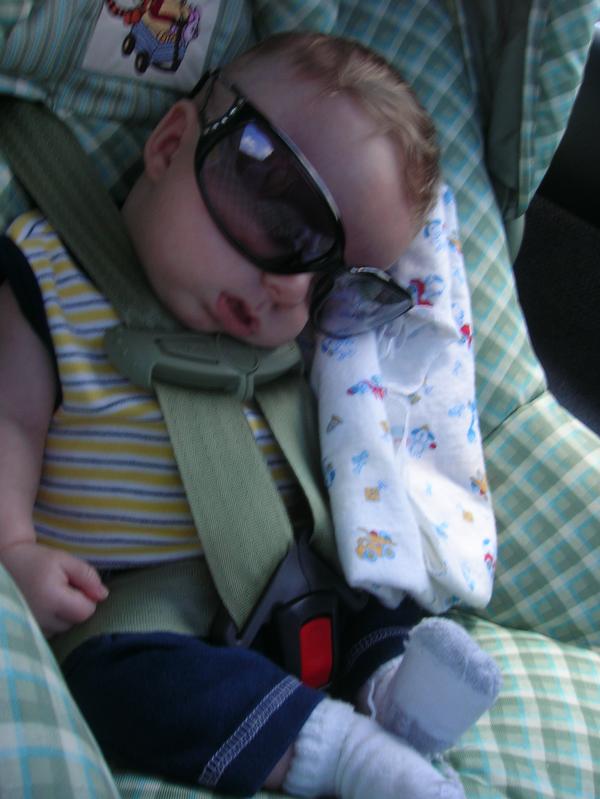 Daddy, please don't look so sad,
Mama please don't cry~
"Cause I am in the arms of Jesus
and He sings me lullabies."
Please, try not to question God,
Don't think he is unkind
Don't think He sent me to you,
and then He changed his mind.
You see, I am a special child,
and I'm needed up above
I'm the special gift you gave Him,
the product of your love.
I'll always be there with you
and watch the sky at night,
Find the brightest star that's gleaming,
That's my halo's brilliant light.
You'll see me in the morning frost,
that mists your window pane.
That's me in the summer showers,
I'll be dancing in the rain.
When you feel a little breeze,
from a gentle wind that blows
That's me, I'll be there,
planting a kiss on your nose.
When you see a child playing,
and your heart feels a little tug,
That's me, I'll be there,
giving your heart a hug.
So Daddy, please don't look so sad,
Mama don't your cry.
I'm in the arms of Jesus
and He sings me lullabies.
Author~Claudette T. Allen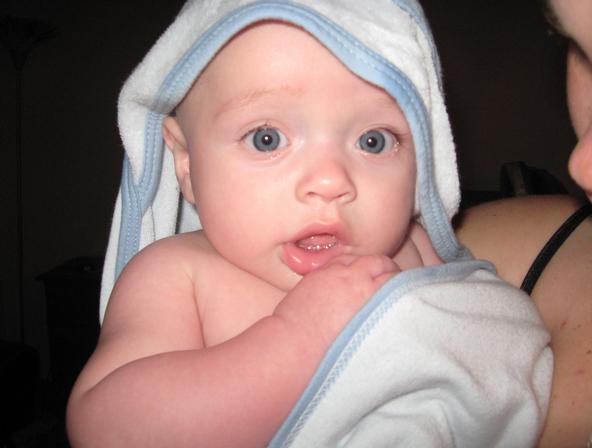 You were my little bugers
You were the spark in everyones life
You were the light in your mommys life
You taught everyone so much

I never thought I could change a diaper
I never thought I could change your clothes
I never thought I could feed of burp you
I never thought this could happen
I never thought you would stop smiling

You were so beautiful
You were so wonderful
You were so special
You were so full of happiness and smiles
You were perfect

I love you so much
Your mom loves you so much
Your dad loves you so much
Everyone loves you so much

By Rebekah Morey
Cousin to Roy Sapp